Give your child a head start in reading… and in life. Learning to read is fun and intuitive with
We Can Books
Make beautiful books combining photos of your child's world with our proven phonics word program.
"
"As an educator and parent, I really enjoyed this app. It was very easy to navigate and made creating books fun! I would recommend "We Can Books" to any parent or teacher who is looking to support early literacy."
Miriam
"
"An incredibly fun learning tool."
Steve
"
"Such a lovely, fun way for children to learn to read and a wonderful keepsake to treasure."
Jane
"
"My five-year-old granddaughter and I had a wonderful time taking the pictures for the book, and now we have a blast when we pull it out and go through the pages. She is getting better and better at reading the words, and of course, it's very precious time for the two of us. Love it!"
JoWrite
Step by Step
We've curated a series of layouts and helpful tips to guide you through the process. This allows you to have fun creating your unique We Can Books.
Easy to Edit
Once you make a start on your book our technology auto-saves everything you do. Meaning you can work on the book whenever it suits you.
Safe and secure
Security is our priority. Everything you do is protected by multiple layers of online technology. This keeps everything you upload safe and secure.
Swap the screen time with a personalized phonics reading book
Connect, learn and grow together. Get started today!
The latest thinking on phonics combined with the power of association allows you to combine images from your child's world with the building blocks of reading. Exploring together these key words and meaningful pictures will give your child a priceless head start in life.
The ability to combine your photos with We Can's keyword sets means there will be no other book like it ever!
We Can is a series of three books which cover the basic building blocks of reading. Your child will be firmly on the path to independent reading when they complete the series.
Phonics has long been recognized as the best way to help a child decode new words by sound, rather than recognizing whole new words. The power of association, particularly for children, has always been a vital tool for learning. We Can Books uniquely combines these two powerful educational insights.
"We love these books! My daughter can't wait to sit down and read them every night."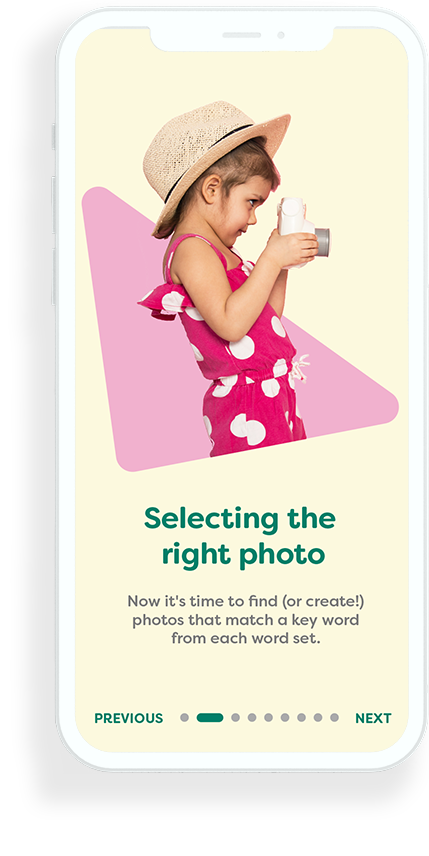 Download the app now and start creating today
Create a gift that will last a lifetime!